In my many years of working in advertising, few things have matched the thrill of writing a brand anthem. Here I'm going to talk a little bit about what brand anthems are and how they work. Then, to add flavor, I also have an example from my portfolio to share.
What is a brand anthem?
Well for starters, let's talk about what it isn't: We're not talking about the National Anthem. A brand anthem isn't a song, it's probably not written in rhyming verse, and you won't catch anyone reciting it. What it does share in common with the Star Spangled Banner is how it functions. A great brand anthem inspires deep loyalty and camaraderie in its target audience from the moment they first see or hear it. A brand anthem can be for an internal team, a segment of a company's customer base, the general public, or (for the right brand) all of the above.
How does a brand anthem work?
A great brand anthem comes from the heart and soul of your organization. It's rooted in a deep understanding of who you are (and who you aren't). It speaks directly to your target audience. It doesn't beat around the bush or bore anyone with fluff. It's a real and true statement, and that's why it resonates.
How is a brand anthem developed?
My approach is built around getting the best picture of a brand's reality so I can communicate it clearly and forcefully. I start by researching a company, what it does, who it serves, where it excels, and what its challenges are. Next, I study the target audience and how they prefer to receive messages. I look at what resonates with them – from their topics of interest to their preferred tone of voice. With all of this in my arsenal, I start writing.
This is where the magic happens.
What I love the most about writing a brand anthem is the result it can produce. When a brand anthem hits the mark, a chill runs up the back of the target audience and tears well up in their eyes. This is an extreme example of course, but the sensation of feeling known and heard is a powerful one. Great brand anthems make a lasting impact. They are a model of authenticity, and they get authentic results.
Case Study: Hard Workers Anthem
I worked on hundreds of projects and thousands of pieces of social media content for convenience retailers with my previous business. This was probably my all-time favorite. While a gas station shop is a place anyone CAN visit, there are very specific customers who make up the bulk of the purchases in these stores. The Hard Workers Anthem was produced as a tribute to our client's top customer segment and released on Employee Appreciation Day.
We shared the video initially via social channels, where it heartily outperformed our average reach. It got handed up the food chain internally. The video was shared at board meetings, trade shows, and more. This video was produced with our full production team at Social Forces under my writing and creative direction.
If you're ready to invest in your brand, I would love to craft a brand anthem for your organization. Just contact me today to discuss getting started.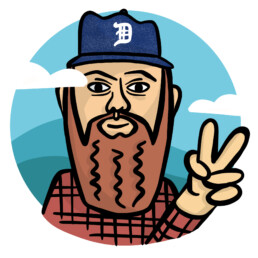 Carl Vervisch
Carl Vervisch is a strategic creative leader, entrepreneur, and multi-talented artist in Tampa, Florida with a decade of experience working with top national brands with his own business at Social Forces LLC.